About us
VNIIBT-Drilling Tools Ltd. was established in 2003 on the basis of the Perm Branch of the All-Russian Research Institute of Drilling Technique (PB VNIIBT) founded on November 26, 1963 and now it incorporates the following companies:
VNIIBT-Drilling Tools Ltd . (Perm)
OJSC "NPO "Burovaya Technika" (Moscow)
Kotovo Branch of VNIIBT-Drilling Tools Ltd., (Kotovo city, Volgograd Region)
OJSC Pavlovsky machinery Plant (Pavlovsky Settlement, Permsky Krai)
Being a part of Integra Group of Companies we employ more than 1500 people.
Our mission
is creation of high quality competitive tools meeting or surpassing consumers' expectations in terms of operating performance, reliability and life. We also render wide range of services, providing support to our clients at all stages of the tools operation.
Business principles:
commissioning of the most advanced and progressive practices and technologies, fulfillment of all taken obligations, professionalism, reliability, customer oriented approach.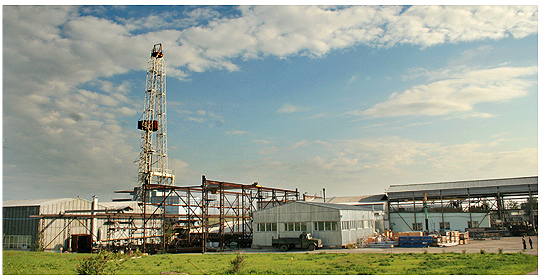 Main business activities
1. DEVELOPMENT, PRODUCTION AND SALE:
Mud motors
Turbodrills
Drilling jars
Screw pumps
Multi-phase pumping systems
Equipment for hydraulic motors maintenance and testing
Core tools
Milling tools
The other drilling tools.
2. SERVICING:
Drilling tools rent
Drilling tools maintenance
Multi-phase pumping systems servicing
Сoring
Drilling tools supervision
Non-destructive inspection
Fishing services.
Our competitive advantage is complex approach to each client, including help in choosing the most efficient decision meeting customer's requirements, provision and improvement of necessary equipment, engineering and consulting, warranty observation. The Company's specialists carry out continuous equipment monitoring with the purpose of further development and improvement.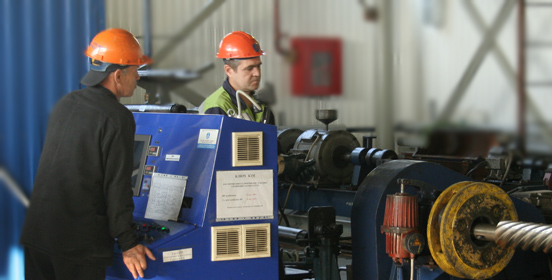 At present the enterprise produces more than 120 models of motors and over 30 models of direct-drive and geared turbodrills as well as equipment for motors maintenance, coring tools, components of casing and drilling strings, jars, shock-absorbers, packers, fishing tools, etc. Pumps production is developed dynamically. Series manufacture of oil-producing submersible screw pumps with top drive, single-screw multiphase pumping systems and sludge pumps for mud sump cleaning are developed.
Three service centers and three representative offices in the territory of Russia are worked for our customers. Service centers are located in Perm, Sorochinsk and Nizhnevartovsk; representative offices are situated in Nefteyugansk, Surgut and Krasnoyarsk.
The company has substantial R&D, design engineering and technological basis as well as unique production facilities, which allow us to manufacture products on world level.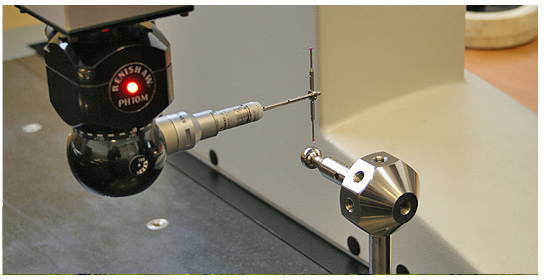 The Company's personnel have significant practical experience and undergo regular training and certification. Real experts work for our company: their inventions are patented in the USA, Germany, France, Great Britain, Japan and many other countries.
VNIIBT-Drilling Tools Ltd. values its good name and reputation of reliable business partner that guarantees high quality of the products and services. For several years we are in the top 100 biggest companies of the Permsky Krai.
Among our clients are big Russian and foreign oil & gas companies such as Tatneft JSC, Surgutneftegas OJSC, Eurasia Drilling Company Ltd., NGK Slavneft, Gasprom Neft JSC, Gazprom Burenie LLC, Rosneft Oil Company, Siberian Service Company, LUKOIL, RussNeft Oil Company, Bashneft Oil Company, TNK-BP, Belorusneft, Ukrnafta, Radial Drilling Inc., Sichuan Jingshi Engineering&Technology Company, O'ztashqineftgaz, Caspiy Oil Company and many others.
All the products are certified in the Certification system of the oil and gas field equipment GOST R and in the Certification system of the fuel-and-power sector. VNIIBT-Drilling Tools Quality Management System is certified by the American Petroleum Institute for compliance with standards ISO 9001:2008, ISO/TS 29001, API Spec Q1.
Our drilling tools are presented at the international oil & gas market under brand name
Integra-Drilling Tools
. Our products are known as
SiberMotor
,
SiberTurbine
and
SiberJar
registered trade marks.